Diego Brandao has been released by the UFC after he was arrested for aggravated battery. The Ultimate Fighter 14 winner now faces a possible suspension by the Nevada State Athletic Commission after testing positive for marijuana at UFC 195.
We previously reported that Brandao had being arrested for battery with a lethal weapon–pistol whipping at an Albuquerque strip club–and questioned what future he had in the UFC.
The UFC has a policy of not getting entangled in bad PR over fighters with criminal records and tendencies for violence. Wise policy. Thus, the announcement that Brandao has been dismissed from the UFC came as no surprise.
Brandao was in custody two weeks ago, charged with "aggravated battery with a deadly weapon, aggravated assault and willful assault with a deadly weapon."
It was revealed that Brandao also failed an in-competition drug test, testing positive for marijuana metabolites, following his third-round submission loss to Brian Ortego at UFC 195. He was temporarily suspended as a result, but has yet to face the Nevada Athletic Commission for a full hearing in that matter.
Brandao might be best remembered for being victim of the Knockout of the Week in July 2014, when Conor McGregor's solid boxing skills saw Brandao soundly beaten.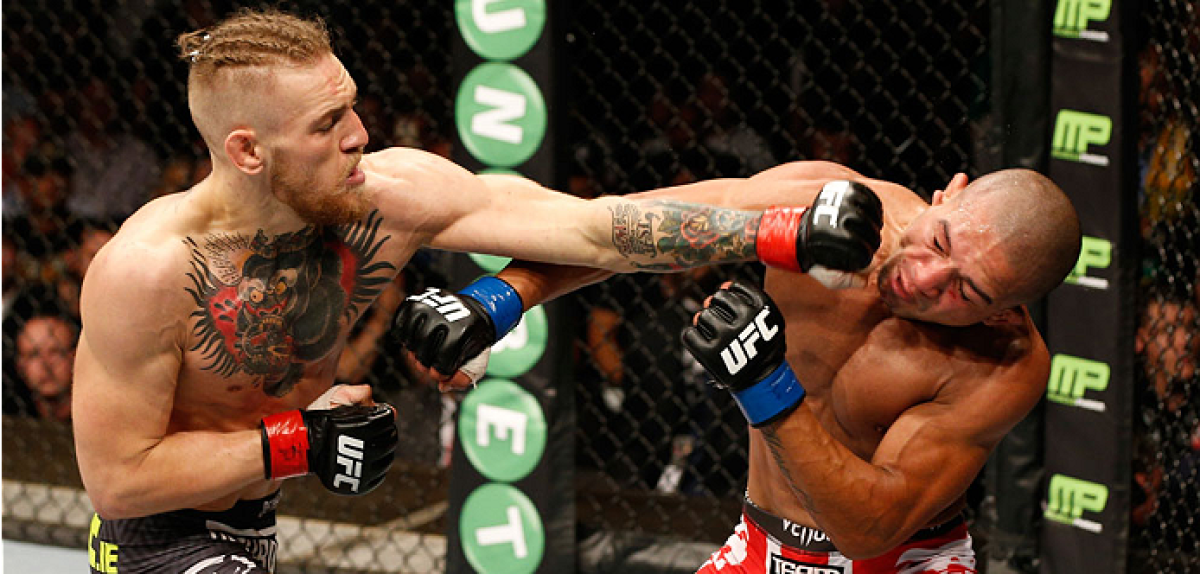 Frankly, Brandao was damaging the reputation of the organization and the sport in general. If a fighter brings the sport into disrepute, it's better for the future of MMA that the UFC drop the fighter. MMA has taken a long time to go as mainstream as it is today. The argument of it being "barbaric" and the fighters being "thugs" is helped by fighters like Brandao and therefore he will not be missed outside of his own small group of fans.